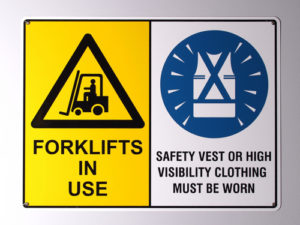 With so many accidents occurring at home and on the job due to lack of or misuse of warning labels, IMCA/TER  offers warning label design services to clientele. Our highly trained experts assist clients in examining the product as well as creating a warning label that will best suit the product. All warning labels created by IMCA/TER  engineers will follow the standards set by the American National Standards Institute (ANSI). Some of these standards include ANSI Z35.1 standard, titled "Specification for Accident Prevention Signs," which capture some of the necessary requirements needed for proper warning labels. The ANSI Z535 series is a set of separate standards describing various warnings such as:
   Safety color code
   Environmental and facility safety signs
   Criteria for safety symbols
   Product safety signs and labels
   Accident prevention tags (for temporary hazards)
Features of Warning Labels and Signs:
    Warning labels will have a distinctive background, different from the surrounding area upon which it will be affixed
    A message area which identifies the hazard and indicates how it is avoided or the consequence of not staying away from the hazard
    Messages could be in more than one language
    Warning label or sign must have a signal word displayed prominently; such words include DANGER, WARNING or CAUTION
    Proper warning label should have a symbol/pictorial showing the specific danger
The correct implemented warning label will result in a  safer working and home environment.